Geological Formations of Economic Significance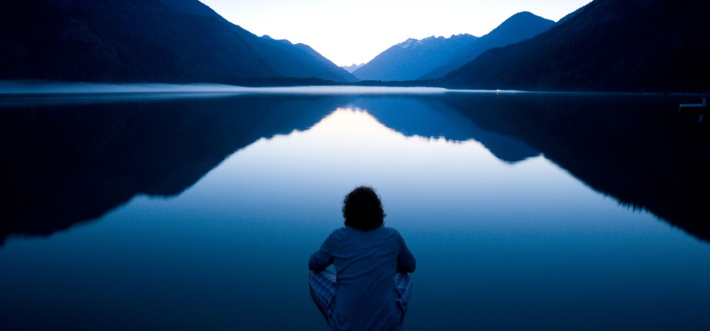 Currently Targeted Areas
Ferrell Oil is an active buyer of minerals throughout the United States both for our portfolio and for our investors. Presently we are acquiring in Oklahoma, Texas, Colorado, Wyoming, Louisiana , Pennsylvania, West Virginia and Ohio. Both the Mid-Continent fields and the Appalachian fields have produced strong reserves for the oil industry and Ferrell Oil is proud to be a part of this exploration by providing markets for buyers and sellers of mineral holdings... the following plays are of interest to us or our investors.
Woodford Shale
The Woodford Shale is in Oklahoma's western Arkoma Basin. The Devonian-Mississippian age Woodford Shale is an important source rock in central and southern Oklahoma, where it's unconformably underlain by carbonates of the early Devonian Hunton group and overlain by the Mississippian Sycamore and Mayes shales and limestones. The lower portion is organic rich, and pyrite is abundant throughout, along with minor phosphate and dolomite beds. The Arkoma Basin itself is structurally complex, with multiple generations and styles of faulting. Faults and unexpected structural geometries can have adverse effects on both the length of the laterals and placement of the laterals in the section. This creates a characterization of steep dip panels, which enables better well planning and geosteering. Identification of faults that can cause problems, e.g., laterals drilling out of zone, conduits for water production, sinks for frac, enables recognition of significant unconformities that would yield lower quality wells.
Haynesville Shale
The Haynesville Shale is a rock formation mainly composed of consolidated clay-sized particles deposited and buried in northwest Louisiana and East Texas more than 170 million years ago during the Upper Jurassic age. It is characterized by ultra-low permeability but has a high porosity compared to other shale's.
The Haynesville Shale is a geological formation found at approximately 13,000 to 14,000 feet subsurface in a broad area of Northwest Louisiana and near East Texas. It is essentially a very large underground shale deposit that contains an abundance of natural gas. Discovery wells drilled in recent months have started defining the limits of the area to South Webster, Western and Southern Bienville, Mid to South Bossier, South and West Caddo, Western Red River, all of DeSoto, Northern Natchitoches and Sabine Parishes. As more wells are drilled, this area will be more clearly defined and "sweet spots" will be located and drilled extensively. The Haynesville Shale is believed by industry experts to be the largest find of its kind in the Continental United States.
Barnett Shale
The Barnett Shale is a geological formation of economic significance. It consists of sedimentary rocks of Mississippian age (354–323 million years ago) in the U.S. State of Texas. The formation is estimated to stretch from the city of Dallas to west of the city of Fort Worth and south, covering 5,000 square miles (13,000 km²) and at least 17 counties.
Some experts have suggested the Barnett Shale may be the largest onshore natural gas field in the United States. The field is proven to have 2.5 trillion cubic feet (59 km³) of natural gas, and is widely estimated to contain as much as 30 trillion cubic feet (8.5×1011 m³) of natural gas resources. Oil also has been found in lesser quantities, but sufficient enough (with recent high oil prices) to be commercially viable.
Fayetteville Shale
The Fayetteville Shale, is a black, organic-rich rock of Mississippian age that underlies much of northern Arkansas and adjacent states. It produces natural gas in the central portion of the Arkoma basin. The productive wells penetrate the Fayetteville Shale at depths between a few hundred and 7000 feet below the surface and at elevations of between a few hundred feet above sea level and 7000 feet below sea level.
The first wells to produce natural gas from the Fayetteville Shale were traditional vertical wells with low to moderate production rates. However, in the past several years vertical wells have been drilled down to just above the Fayetteville Shale, turned, and drilled horizontally through the rock unit. These horizontal wells intersect large numbers of vertical fractures which bring a flow of gas into the well and drain the surrounding rock. Fractures are also induced by pumping pressurized fluids down the well bore to fracture the rock unit. These additional fractures enhance the permeability of the Fayetteville Shale and allow more efficient gas production.
Marcellus Shale
The Marcellus Formation, also classified as the Marcellus Subgroup of the Hamilton Group, Marcellus Member of the Romney Formation, or simply the Marcellus Shale, is a mapped bedrock unit in eastern North America. It is a sedimentary rock formed from marine deposits. Named for a distinctive outcrop near the village of Marcellus, New York in an 1839 geological survey, it extends throughout much of the Appalachian Basin. The energy development community is drilling deep beneath the Allegheny Plateau to reach its largely untapped natural gas reserves located near the high-demand markets along the East Coast of the United States.
Stratigraphically, the Marcellus is the lowest unit of the Devonian age Hamilton Group, and is divided into several named sub-units. Although black shale is the dominant lithology, it also contains lighter shales and interbedded limestone layers due to sea level variation during its deposition almost 400 million years ago. The black shale was deposited in relatively deep water devoid of oxygen, making it only sparsely fossiliferous. Most fossils are contained in the limestones, and the fossil record in these layers provides important paleontologal insights on faunal turnovers. The black shales also contain iron ore, uranium and pyrite, and the fissile shales are easily eroded, presenting civil and environmental engineering challenges.
© 2010 Ferrell Oil Company. All Rights Reserved.